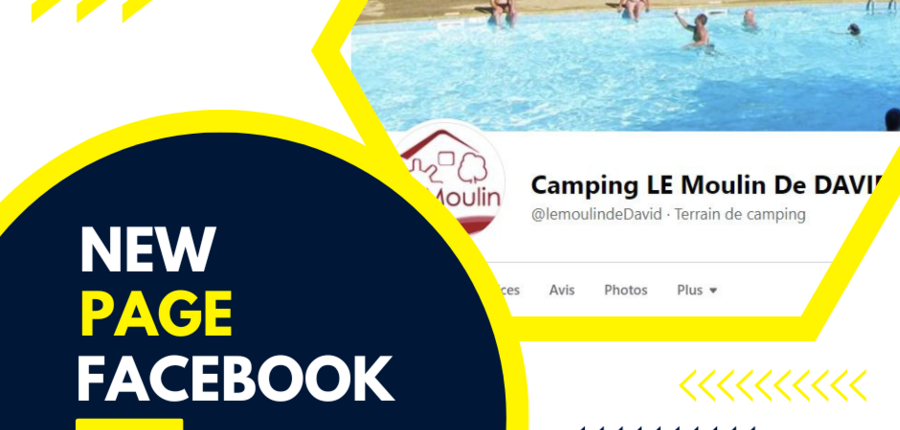 New page Facebook camping Le Moulin de David in Dordogne Perigord
Our 4 star campsite in Dordogne Le Moulin de David is pleased to present its new Facebook page!
Before, during and after your holidays, take advantage of our Facebook page to inform, share and comment on everything you like about our 4-star campsite in the Dordogne Périgord, Le Moulin de David, to.... give meaning to your holidays.
You can find us by searching @lemoulindeDavid or use the direct link: https://www.facebook.com/lemoulindeDavid
And don't forget, if you want to follow us regularly and receive notifications of our campsite Le Moulin de David with the Camping Qualité and Qualité Tourisme labels, click on the LIKE button on our Facebook page.
---