There are many theme parks throughout the Dordogne, so you will definitely find one to suit you and your family. We have selected two that are close to Le Moulin de David campsite.
Parc en Ciel: Accrobranche specialists
The Parc en Ciel theme park is the nearest one to Le Moulin de David campsite, just 6 km away. There are many activities available including zip wire, disc golf and free jump.
We organise an Adventure Day every week throughout July and August specifically aimed at teenagers, including an afternoon at Parc en Ciel.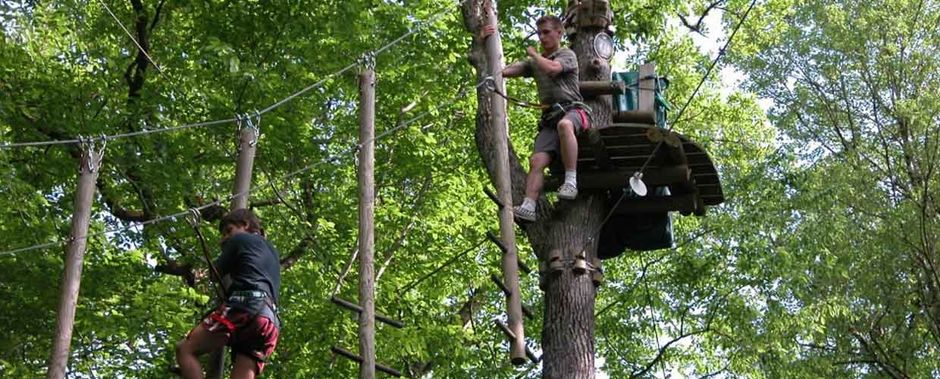 tree climbing zip wire fun!
---
Le Village du Bournat
The village du Bournat is a return in the past!
You will discover trades of yesteryear and will share the know-how of the traders and craftsmen which, at the beginning of the 20th century, were representing the economic life of Périgord. You will meet the baker in front of his bread oven, the jam maker, the lace maker, the feuillardier, etc... The Bournat welcomes in summer a carnival with old merry-go-rounds and where the games of our « elders » will trigger the laughter of your children. The village streets are taken over by singers, musicians and storytellers.