Le Moulin de David is a 4 star family orientated campsite located in Dordogne - Perigord. It is situated in the far south in a region known as the land of fortified towns and medieval cities (formerly the Purple Perigord).
---
Our campsite in a nutshell
Covering an area of 16 hectares,  Le Moulin de David campsite in Dordogne nestles in forested valley far from the main thoroughfare that runs through the region. A stream snakes its way through the site bringing a soothing freshness on hot summer days. Le Moulin de David is a tranquil site in a lovely natural setting.

Guests have a choice of 160 places to set up home for the holidays: over 87 pitches for tents or caravans and a selection of 70 mobile homes, canvas roofed bungalows and lodges with or without toilet facilities.
Our biggest wish is to provide a place for guests to stay which is surrounded by nature's glory and which is worlds away from the noise and pollution of normal life. Here at Le Moulin de David we keep things green – no pesticides or herbicides used here. Our cleaning products are also carefully selected from eco-friendly product ranges.
In 2015 we shall be opening a grocery store on site and our restaurant will serve vegetables grown in our own vegetable garden, working with nature using permaculture principles. We are truly fortunate to run such a naturally beautiful site so we are conscious of our responsibility to take good care of it.
WiFi has been available throughout the site since 2014 (paying option). 
As members of the QUALITY CAMPING Association,  Le Moulin de David is committed to complying with the  600 or so recommended practices required by membership and guarantees to provide guests with the 5 CAMPING QUALITÉ commitments :
     >> a warm & friendly welcome, 
     >> a spotlessly clean site,
     >> accurate and true information, (Our website you are currently viewing is a real example)
     >> a private and well maintained pitch,
     >> Care and respect for the environment
---
Map of campsite

Moulin de David : Map of campsite
---
Your pets are welcome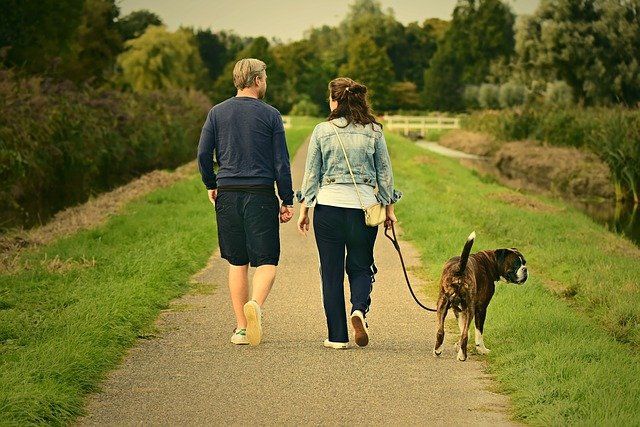 Le Moulin de David is a pet friendly campsite. So feel free to bring along your treasured pet*.  Dogs must be kept on a leash on site and should not be left alone on your pitch or in your rental accommodation. You can however take your pets to stretch their legs along the many paths and wide open spaces around the site itself.
*Dogs classed as Category 1 and 2 are not allowed at Le Moulin de David.
---
Niew 2017 : Rental from Wednesday to Wednesday
Get in "zen mode" from day one... choose to travel on Wednesday in order to avoid the week end traffic jams. This year, all rentals feature the option to book from Wednesday to Wednesday, bearing in mind you can still book from Saturday to Saturday or Sunday to Sunday if you wish. In this respect, when you go to the booking section of the website, you will find three booking descriptions: one from Wednesday to Wednesday, one from Saturday to Saturday and one other from Sunday to Sunday. When making your selection, be sure to choose the accommodation corresponding to a Wednesday arrival, a Saturday arrival or a Sunday arrival. For bookings made later in the season, this option to choose your preferred arrival day may not be available anymore. Which makes it all the more worthwhile to book as early as possible.

Rental from Wednesday to Wednesday : Get in "zen mode"
---
Site location in the Dordogne
Located in the heart of the land of fortified towns and medieval cities, Le Moulin de David campsite is close to Bastide de Monpazier and Castle of Biron. Two hiking trails from the campsite to these prestigious sites provide guests with the opportunity to cycle or walk there at leisure. Monpazier is listed as one of  "the loveliest villages in France" and its fortifications are considered the finest in the south-west. Chateau de Biron is one of the most splendid in the Dordogne. It was the seat of one of the four barons of Perigord, along with Beynac, Bourdeilles and Mareuil.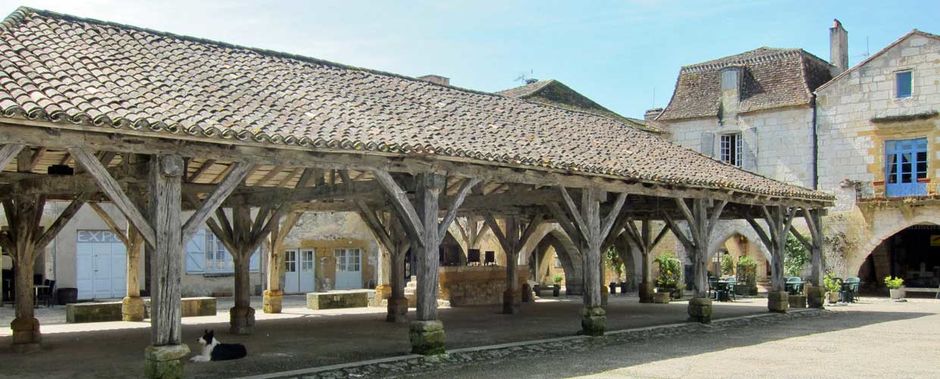 Bastide de Monpazier in Dordogne
Le Moulin de David campsite is situated halfway between Bergerac, Sarlat and Les Eyzies so ideally located for fun days out visiting vineyards, prehistoric sites such as Lascaux, and the delightful Dordogne valley peppered with castles. Lot-et-Garonne, also very close to Le Moulin de David, provides guests with many excursion possibilities such as trips to Gavaudin Castle and to the fortified towns of Villereal and Monflanquin.